Lathem Date and Time Document Stamps provide an excellent way to stamp important documents with dates, times, numbers, comments and custom text information. The all-in-one, multi-functioning document stamps help you keep track of incoming mail, legal documents, freight bills and customer pick-ups, invoices and payments, or any other time-sensitive documents. Lathem stamp devices are designed to stand up to years of heavy, day-in, day-out usage and remain maintenance free.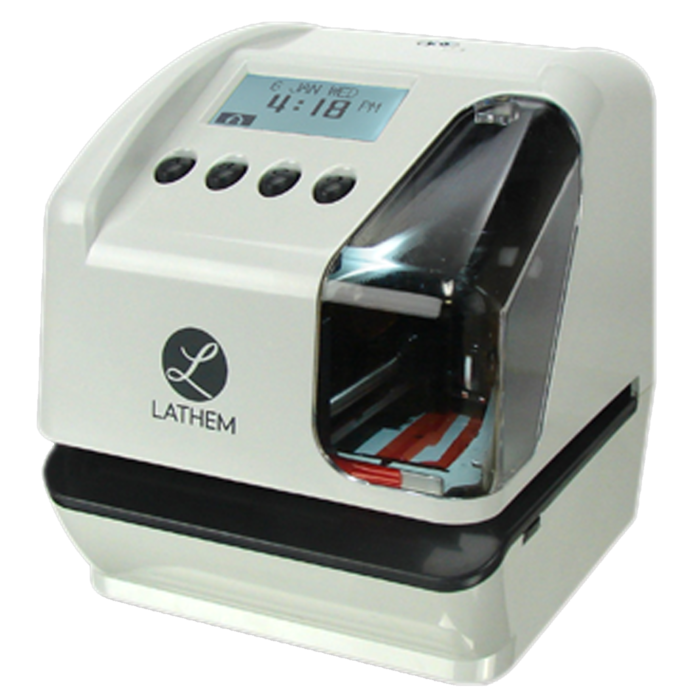 Since 1919 Lathem time clocks have set the standard for quality, durability and accuracy. Lathem employee punch time clocks are ideal for any size business and designed to stand up to the harshest environments. Our new generation of time card electronic clocks are manufactured for long lasting durability with multi-features and capabilities including functioning as document date and time stamps.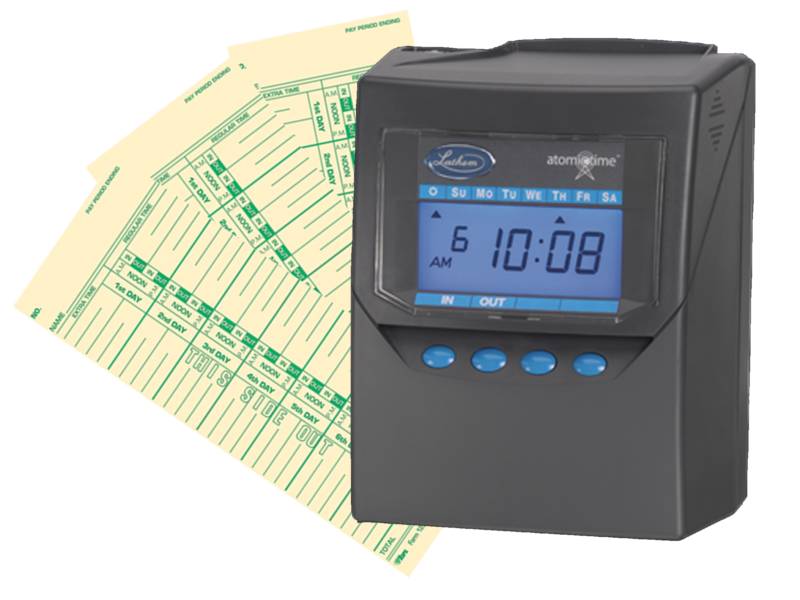 The PayClock Online time clock software significantly reduces the time it takes to process employee worked hours for payroll. The software is a complete employee time tracking system that offers different options on how employees clock in with the system and use the software. Employee time card information is easily integrated with payroll applications like Intuit QuickBooks, ADP, Paychex and more, making the processing of payroll faster and easier.