Document Storage
Space is always a commodity in high demand and short supply.
If your office is overflowing with all of the documents you need to save for a minium of seven years, it leaves too little space to accomplish your day to day tasks that keep your company going.
Let Capital Records take some of that burden off your shoulders. Shelved and inventoried on climate controled racks your information is safe from water, insects, animals and pyring eyes. We offer a pick up service for ease of adding files to your storage inventory and you can call, email or stop by to retreive a single box or an entire shelf when you need it.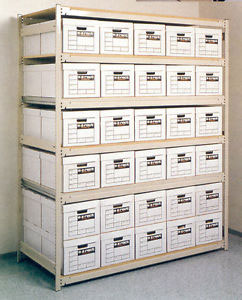 Serving the Virgin Islands Since 1986
3080 Kronprindsens Gade
St. Thomas, VI 00802
#9 Sun Self Storage
St. Croix, VI 00820
• EDA Certified Vendor Member
• Chamber of Commerce
• Member USVI Hotel Association
• Member NAID
• MSA Certified
St.Thomas & St. John: 340.774.2190
St. Croix: 340.773.2355
info@spenceleyoffice.com